Buy Flibanserin (Addyi) Pills Online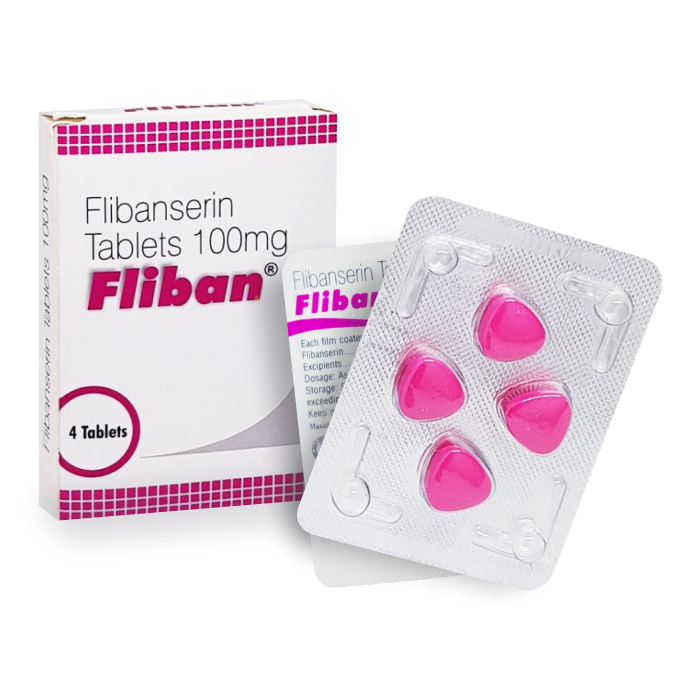 What is Addyi?
Addyi, commonly known as the "little pink pill" is an FDA-approved oral medication for women experiencing low sexual desire, a condition known as Hypoactive Sexual Desire Disorder (HSDD). Addyi is only available on prescription. It is typically prescribed to women who have not gone through menopause and are concerned about their lack of sexual desire regardless of the type of sexual activity, the partner, or the situation. Addyi is not used to enhance sexual performance and is not effective in men or post-menopausal women. Moreover, Addyi is not prescribed to women experiencing low sexual desire due to a medical/psychiatric condition, relationship problems, or as a side-effect of other drugs/medications being taken.
The active ingredient in Addyi pills is flibanserin. There is no generic form or other brand names available for flibanserin. Flibanserin belongs to a drug class known as Serotonin 5-HT Receptor Agonists. It was initially developed as an antidepressant but later became approved as a treatment for HSDD. This drug affects receptors for neurotransmitters – chemicals that help brain cells communicate with each other – in the areas of the brain responsible for controlling sexual desire. Flibanserin activates Serotonin type 1A receptors and inhibits dopamine type 4 and serotonin type 2A, 2B, and 2C receptors. The exact way in which these actions boost sexual desire in women is not fully understood.
Addyi is a product of Sprout Pharmaceuticals. It is supplied as 100 mg pink, oval pills with "f100" debossed on one side. Each bottle of Addyi contains 30 tablets. It is a once-daily medication that should be taken at bedtime. It typically takes up to four weeks for Addyi to show noticeable results. The full results are usually observed up to eight or twelve weeks after the start of treatment. If there is no improvement in symptoms even after eight weeks, the medication should be discontinued.
Addyi Side Effects
The most serious side effects associated with Addyi usage are sleepiness and low blood pressure resulting in loss of consciousness. These risks are considerably exacerbated if alcohol or grapefruit juice is taken close to the time Addyi is taken. Women taking Addyi are advised not to drive, operate machinery, or perform any tasks requiring a clear mind up to six hours after taking Addyi.
Other common side effects associated with Addyi use are:
Dizziness/drowsiness
Nausea
Difficulty falling or staying asleep
Tiredness
Dry mouth
Severe allergic reactions are rare but require immediate medical attention. Symptoms of an allergic reaction include rashes, itching, swelling of the throat, tongue, or face, dizziness, and trouble breathing or swallowing.
Addyi: Where to Buy?
Addyi is easily available upon prescription from both offline and online pharmacies. Some fraudulent online pharmacies sell illegal generic versions of Addyi. It is extremely dangerous to purchase these illegal Addyi generics from these pharmacies as they may be counterfeit, expired, and harmful to health. Addyi should only be purchased from reputable pharmacies and authorized sellers. Our online pharmacy only obtains medications from the manufacturer and sells them at the most affordable prices.
author: Harry, RPH